View Ranger: Another useful app for exploring outdoors
Always looking for new places to take the kids, we test out the ViewRanger app.
Our Review
We've covered apps before that help you find walks, and apps that help you track where you're going.
Well, another app that can do both is ViewRanger.
Finding Walks
You can access ViewRanger either in a web browser or as an app on your phone.
There are a number of routes within ViewRanger that you can search for. Just enter a location and find nearby routes, and with the app, you can search for routes near yourself using your phone's GPS.
ViewRanger works on a credit system. Some routes you can find are free, and others you buy with credits.
Plotting your own route
One of the things you can do is plot your own route ahead of time. This can be particularly useful if you are planning a route you're not sure about, as you can then use ViewRanger when outside to check you're still on course.
ViewRanger Maps
Any routes you've purchased or created can be downloaded to the ViewRanger map on your phone.
It comes with a number of free maps, but for best results, I recommend you download the Ordnance Survey maps.
Again, you can purchase these with credits.
Complete maps of national parks are available, or you can download just the map tiles you need, either at 1:50,000 or 1:25,000.
Here's a quick video I put together to help you see how to download maps and routes.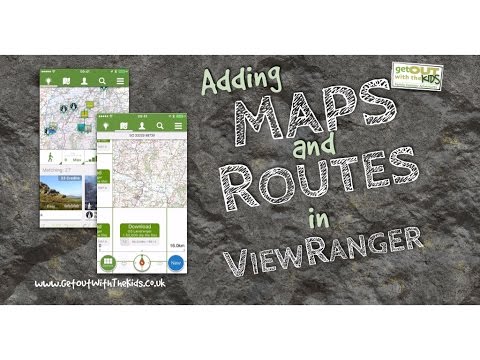 Using ViewRanger for Family Walks
So let's get down to business. What's ViewRanger like to use?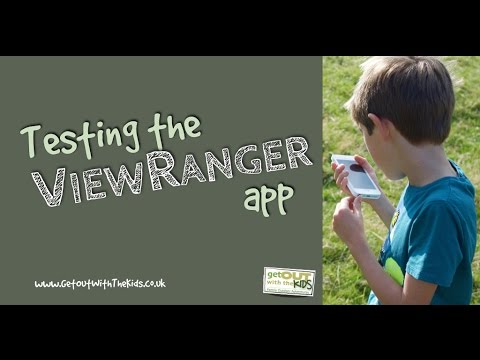 Well if you've used a GPS for your car, then it's very similar.
Simply start navigation on your chosen route with your chosen maps.
The route is displayed on your the map, as well as the route you've walked.
We did find a few tweaks that helped us use it better.
By default, the maps stay static. You can go into the settings and change it so that the maps rotate to reflect the way you are facing. What you are looking at is what's in front of you.
With ViewRanger set-up like this, even our youngest was able to follow the route.
How good are the routes in ViewRanger?
We found ViewRanger's position on the map quite good. The quality of the route though depends on who and how it was made.
I created a few routes using the ViewRanger website, and getting them perfectly accurate is extremely difficult.
Another way to create a route is to record it as you walk. This may result in a more accurate route.
Some common sense is always required so don't just let the device dictate where to walk. On a route we tried it would have had us clambering over the top of an old building, instead of just walking around the side where there was a public path.
By the way, you can upload and sell your routes for Credits if you wish.