Whitehorse Hill Walk (with a Dragon!)
This is a walk to the famous chalk White Horse on the ancient Ridgeway on the Berkshire Downs and is full of legends and history. You could easily turn this into a magical and mystical walk for the kids :-)
You start the walk at the National Trust Car Park. This car park was a quarry and the stones were used in the buildings of Uffington. Follow the steps up to the hill and turn left up to Uffington Castle. Don't look out for towers and walls, as Uffington Castle is an ancient hill fort.
The White Horse
Carry on round the hill past Uffington Castle and you get to the famous White Horse. Up close, it won't look much like a horse. No one knows why it was built, but it's understood to be about 3000 years old. PLEASE DON'T STAND ON THE HORSE.
Dragon Hill
From Whitehorse Hill, look across to Dragon Hill. It's been given this name as the story of George slaying the Dragon is said to have been on that hill, and the white chalk spot on the top of the hill is where the dragon died.
You can find a child-friendly version of the George and the Dragon story here.
And here's an alternative kids George and the Dragon story, though without the Knight and no dead dragon! ;-)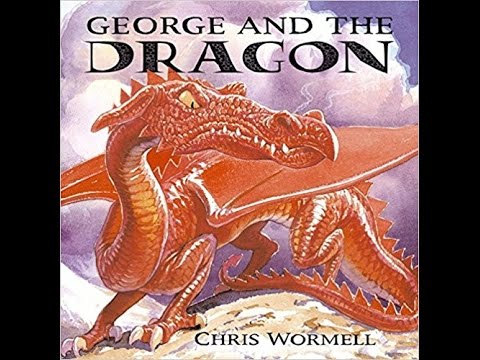 Uffington Castle
Follow the path south to the Ridgeway, past the Trig Point. As you pass, you get a closer look at Uffington Castle and you can still see the ramparts.
The Ridgeway
Once you reach the Ridgeway, following it to your right, walking down the hill. The Ridgway is an ancient trackway that traverses the hills from Buckinghamshire to Wiltshire. For more information on the Ridgeway and other walks along it, tap here. Carry on along the Ridgeway until you get to Weyland's Smithy.
Weyland's Smithy
After descending the hill, you leave the Ridgeway to your right and visit Weyland's Smithy, an ancient Long Barrow burial chamber. Local legend says it's where an invisible smithy used to live, and if travellers left a silver coin, their horse would get new shoes!
Alternative National Trust Route and Info
Want to learn more? Tap here for The National Trust's free audio tour. Note: the route we have here is shorter than the one on the National Trust's website, which you can find by tapping here.
https://audioboom.com/posts/4545591
https://audioboom.com/posts/4545876
https://audioboom.com/posts/4545929
https://audioboom.com/posts/4545937
https://audioboom.com/posts/4545944
https://audioboom.com/posts/4545958
Facilities Details
The car park is a National Trust pay-and-display car park. This is free if you are a National Trust Member.
On The Map
Address
Whitehorse Hill Walk (with a Dragon!)
Uffington
Oxfordshire
Oxfordshire
SN7 7UK
England

Longitude: -1.566619
Latitude: 51.5777