Traffic Free Monsal Trail Cycle Route
The Monsal Trail runs along a former railway line and provides a traffic-free route for walking or cycling.
Our Review
The Monsal Trail is a fantastic traffic-free cycle route to take your kids. The route is on a former London to Manchester railway line that goes from Bakewell Station to Wyedale. You cycle through six tunnels and viaducts, and what's more, it's flat!
You can download the route map and a leaflet from the Peak District National Park authority.
The total route is about 8.5 miles, and passes nature reserves and our industrial heritage, through the Peak District countryside of the Wye Valley.
And of course, being a former railway line, you can enjoy all this wonderful scenery whilst cycling on the flat!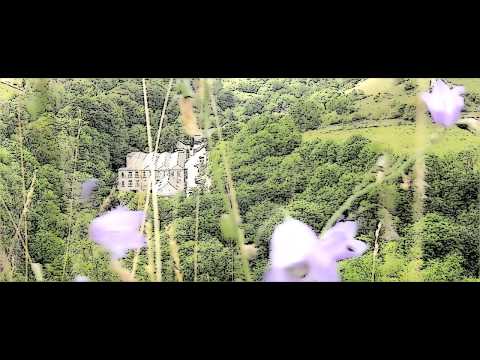 Cycling the Monsal Trail
There are lots of former railway lines up and down the country that have been converted into cycle routes.
However, Monsal Trail was a great surprise as the old railway line cut through the Peak District, with tunnels through hills and bridges over valleys - and all of these are there to cycle through today.
We were lucky with the weather and had a lovely sunny day, setting off from Bakewell, cycling the full length and back.
The route is flat, though if you're heading from Bakewell you'll be cycling up a very slight incline, so just bear in mind that it will be quicker when you cycle back. We did the return journey in a fraction of the time.
It's not long before you reach a tunnel. These are lit during daylight hours, though are very dark after being in the bright sunshine. They're colder too (which was a nice relief when cycling on a hot day).
There's plenty of picnic spots along the route and a Cafe at Hassop Station, though as this is just outside our start at Bakewell we didn't stop there.
At the far end of the line, there was another old station, and we enjoyed some ice creams there.
Our Monsal Trail Video
This is not as professional as the video above, and it's very shaky going through the tunnel, but this video should give you some idea of what it's like on Monsal Trail.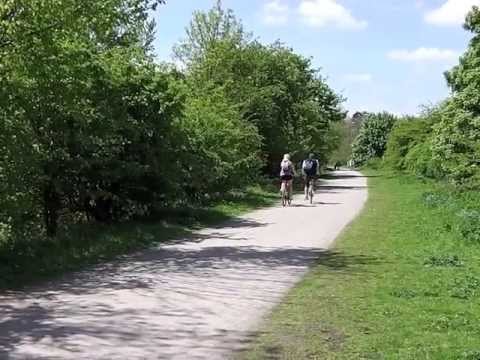 Cycle Hire
If you are staying in the area and not brought your own bikes, you can find a cycle hire at a number of places: Blackwell Mill Cycle Hire, Hassop Station and Monsal Trail Cycle Hire in Bakewell.
We parked in the long-stay car park in Bakewell, and in the car park is where we hired our bikes.
If you're not stopping all day you could cycle the full trail (to one end and back) with a family in 4 hours (remember, it's quicker returning to Bakewell).
At the time Child bikes were £10 and Adult bikes £14 for 4 hours (includes helmets). Tagalongs, baby seats, and even electric bikes can be hired.
Getting to Monsal Trail
Parking is available at a number of points along the route.
Bakewell is worth a visit, so we parked in the Long Stay car park there - but note that it closes at 6 pm.
Facilities
 Parking
 Toilets
 Pushchair Friendly
 Accessible
 Dogs Welcome
 Cafe
 Picnic Area
On The Map
Directions
The most parking is in Bakewell where there are several pay-and-display car parks in the town and a small car park next to the Trail at Bakewell Station. Use postcode DE45 1BU to get the central Bakewell car parks.
Address
Traffic Free Monsal Trail Cycle Route
Hassop Station, Bakewell
Derbyshire
Derbyshire
DE45 1NW
England

Longitude: -1.675148
Latitude: 53.231246