Nestled among the trees in the Peak District is Darwin Forest, with luxury lodges and lots of family friendly facilities.
Our Review
First Visit - July 2015
We've always liked the idea of a cabin in the woods. Waking up to bird song, walks and bike rides right on the doorstep, and getting away from it all.
So when Pine Lodge Holidays asked us to review one of their lodges at Darwin Forest, we jumped at the chance.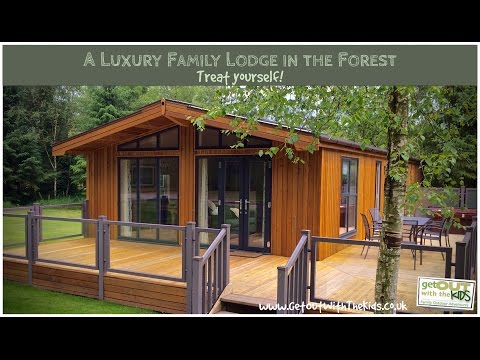 Darwin Forest
Darwin Forest is located in the Peak District National Park, where there's quite a bit to see and do in the area. However, if you just want to chill out and relax, you can stay right in Darwin Forest itself.
There are cabins, and then there are cabins...
One of the things that were immediately obvious was the quality of the lodges.
We were staying in one of the 'Meadow' lodges, and very nice it was too...complete with hot tub!
This was a three-bedroom family lodge, with plenty of space, and lots of storage.
The master bedroom had an ensuite bathroom with an overhead rain shower and a large picture window with views of the woodland meadow.
There are a number of different lodges throughout Darwin Forest.
We've been lucky enough to visit the large Redwood forests of the Sierra Mountains in California. The log cabins in Darwin Forest reminded me very much of being back in the California mountains :-)
Things to do at Darwin Forest
There's plenty to take the family to in this part of the Peak District, but you could quite easily stay in Darwin Forest itself to relax and unwind.
Here are a few of the things we got up to...
Forest walks
There are lots of walks around Darwin Forest. On the trails, there are information boards too.
You can also take a picnic and spend some time by the ponds or in the grassy meadow.
Trim Trail
Around part of the forest is the Trim Trail track with lots of different exercises.
This proved very popular with the kids, especially the climbing wall.
Cycle Hire
If you are not bringing your own bikes, you can hire bikes at Darwin Forest, including electric bikes.
They don't have any children's tagalongs though and only one small child's bike.
Tip: if you plan in cycling off Darwin Forest you can hire bikes for the whole family and cycle the Monsal Trail, which is a great cycle ride to take your family on. Click here to find out more about the Monsal Trail.
Play Park and the Little Monkeys
There's a good play park and a large indoor play centre called Little Monkeys.
You can get a bite to eat and drink in there while the kids burn off any excess energy they still have left!
Golf and Tennis
There are a crazy golf course and tennis courts too.
You can hire all the equipment from reception.
Evolution Health and Fitness
Kid's love swimming, and at the Darwin Forest is the Evolution Health and Fitness centre that has a swimming pool.
The pool has lanes for swimming and an area that kids can play.
Pool noodle swimming floats were available for kids to use.
If you want to work out, there's a gym above the swimming pool with free weights, weight machines, and various cardio machines.
Adults can get a token to access the spa. This contains a large jacuzzi, steam room, sauna, and a shower with warm body jets and...if you are brave enough...an ice-cold option!
We took it in shifts between being with the kids in the pool and visiting the spa ;-)
Eating at Darwin Forest
There's an Explorer's cafe and snacks at the Little Monkeys play centre.
On-site is also the Forester's Inn. We recommend you reserve a table.
A few things nearby to see
A couple of things we've done nearby that we recommend you try if you decide to visit Darwin Forest.
If the weather is good, a cycle along the Monsal Trail is recommended.
This is a traffic-free route along an old railway line. You even get to cycle through old railway tunnels.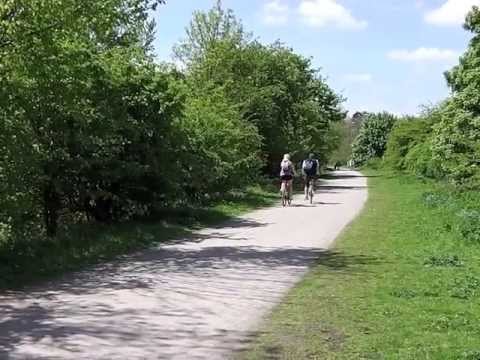 When we stayed at Darwin Forest we took a trip to visit The Heights of Abraham, which you get too in an Alpine cable car that rises above Matlock Bath.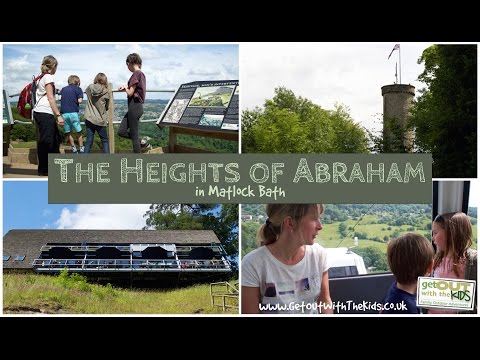 Final Thoughts
If you want to stay somewhere in the Peak District and treat yourself to a bit of luxury, then Darwin Forest doesn't disappoint.
As well as great facilities, we found the place had a nice relaxed atmosphere, very friendly and helpful staff throughout, and even when busy, it didn't feel crowded.
It gets the thumbs up from us.
Disclaimer: We'd like to thank Pine Lodge Holidays for inviting us to Darwin Forest. All opinions are our own.
---
Update 1/1/2020
We Returned 5 Years Later...
So in 2020, we decided to hire a lodge at Darwin Forest for a re-visit.
While our first, we were kindly invited by Pine Lodge Holidays, on this visit they didn't know we were coming and paid for a week there. We knew this would be a great place to return to. And it was. Despite the COVID-19 restrictions in place at the time.
This time we hired a lodge among the trees that reminded me of being in the Sierra Mountains, and despite the weather sending a few storms our way, it once again didn't disappoint.
The lodge was great, the food was great, the location was great. Another thumbs up! :-)
This time we cycled the High Peak and Tissington Trail.  Verdict: Great, but we think the Monsal Trail is better.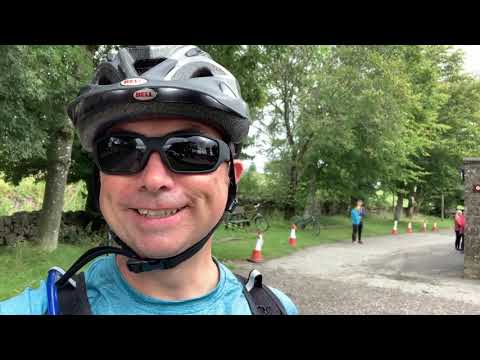 We also climbed Mam Tor. Definately worth doing. It's not too far a trek for a family to the summit from the car park.
Of course, there's also Carsington Water nearby. Another great place to cycle and walk, as well as getting on the water.
Accommodation Amenities
Cot
Hair Dryer
Tea Making
Swimming Pool
Hot Tub
Sauna
Gym
Towels Provided
Bed Linen Provided
Self Catering Facilities
 Self-Catering Kitchen
 Cooker
 Microwave Oven
 Dishwasher
Facilities
 Parking
 Toilets
 Baby Changing
 Pushchair Friendly
 Accessible
 Dogs Welcome
 Cafe
 Play Park
 Picnic Area
 WiFi
Activities
 Archery
 Crazy Golf
 Orienteering
 Snorkelling
 Water Walkerz
 Zorbing
On The Map
Address
Darwin Forest
Landal Darwin Forest, Darley Moor, Two Dales, Matlock
Derbyshire
Derbyshire
DE4 5PL
England

Longitude: -1.54993
Latitude: 53.181246
We stayed for free to conduct this review.