Isaac Newton's study of physics and gravity forever changed our understanding of the world, and he did it right here at Woolsthorpe Manor in Lincolnshire.
Our Review
While camping in Lincolnshire at Low Farm we decided to take the kids out to see what was in the area.
There was quite a bit to choose from but after recently helping the kids with their physics homework, Woolsthorpe Manor was a must-see.
You may be thinking that a historic house has more to do with History than Physics, and you'd usually be correct. The special thing about Woolsthorpe Manor is that this is the birthplace of Sir Isaac Newton, the man who defined gravity as well as many other discoveries, such as the make-up of light.
The Famous Apple Tree
It's not just that Isaac Newton was born here. This was also the place where the fabled story of him watching the apple fall from a tree happened....and yes, Sir Isaac's apple tree is still here.
Although the original tree was blown down in a storm of the 1800s, it regrew and is still standing there today.
At over 400 years old, it still produces fruit each year.
Hand's on Discovery for Kids
Woolsthorpe Manor is run by the National Trust (remember you can get free entry with membership), and the Trust has done a good job of making this a great visit for the kids, with a video that explains who Sir Isaac Newton was and how he made these discoveries, as well as plenty of hands-on experiments the kids can get involved with, in Woolsthorpe Manor's Science Centre.
When we visited a really helpful member of staff explained to the kids each experiment and got them to discover things for themselves. It was educational but also fun.
Inside Woolsthorpe Manor
Within the Woolsthorpe manor house, the guides were helpful and informative as usual.
We learnt where the sayings 'Pot Luck' and 'Sleep tight. Don't let the bed bugs bite.' came from.
There was a trail for the younger children where they had to solve clues to spot where mice were hidden in the different rooms.
You were free to walk around Sir Isaac Newton's bedroom and look into a small study where he conducted some light experiments. The house still has some graffiti on the walls that is believed to have been made by Sir Isaac himself.
Woolsthorpe Manor was a great find and a good place for you to take the kids.
Woolsthorpe Manor Video
You can see more of our visit to Woolsthorpe Manor in the video below.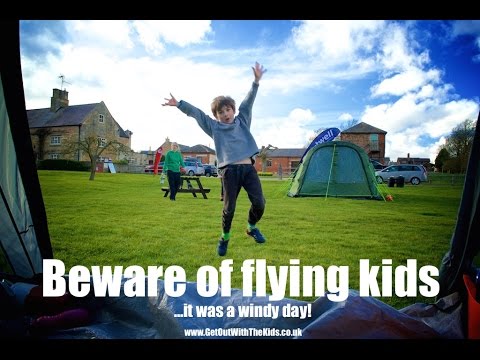 Facilities
 Parking
 Toilets
 Baby Changing
 Accessible
 Cafe
On The Map
Address
Woolsthorpe Manor
Water Lane, Woolsthorpe by Colsterworth, near Grantham
Lincolnshire
Lincolnshire
NG33 5PD
England

Longitude: -0.629053
Latitude: 52.808733