KWVR - Keighley & Worth Valley Railway
The Keighley & Worth Valley Railway takes you through countryside and back in time, including to the location of the Railway Children.
Our Review
We enjoyed a great day out on the Keighley and Worth Valley Railway when we were staying at the local Haworth Youth Hostel.
This line stretches the length of the Worth Valley in West Yorkshire. You can get a ticket to hop on and off all day, exploring villages, old stations, going on walks, and exploring the railway museums that are associated with the railway.
The family ticket price wasn't too expensive. There are various offers on at different times, such as children ride free. We also got a discount for the Bronte Parsonage Museum in Haworth.
Did you know that the film The Railway Children was filmed here?
You can get off at the station that was used in the film and then take the 'Railway Children Walk' back to Haworth, which will take you past old mills, farmland, and of course, the railway.
Film and television are no strangers to the Keighley and Worth Valley Railway. One of the museums your family hopper ticket will get you entrance to is the Historic Railway Carriage Museum.
Here you can sit in carriages of old, as well as lots of other old memorabilia, including old railway signs (Dog Cakes anyone?).
Also marked on the carriages are which TV programmes and Films that have been filmed in each carriage compartment, and which actor sat there.
So if you are visiting the Worth Valley Region and fancy taking an explore by Steam Train, visiting the KWVR is well worth doing.
You can see a bit of the KWVR in our video below.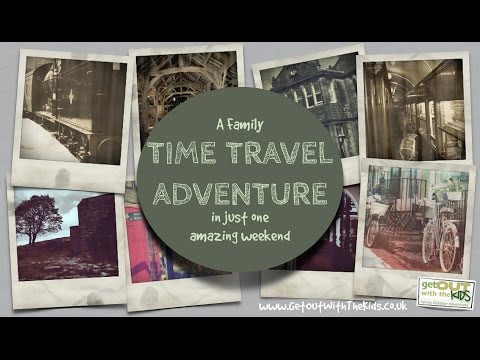 On The Map
Address
KWVR - Keighley & Worth Valley Railway
Keighley & Worth Valley Railway, The Railway Station, Haworth
Haworth
West Yorkshire
BD22 8NJ
England

Longitude: -1.948732
Latitude: 53.83125