East Riddlesden Hall is a historic house and gardens, with plenty of natural play areas for your kids to explore.
Our Review
We spent a day stepping back in time, taking a journey on a steam train with the Keighley and Worth Valley Railway, and then walking to East Riddlesden Hall, a 17th Century manor house and gardens. East Riddlesden Hall is only a 20 to 30-minute walk from Keighley station.
We all really liked East Riddlesden Hall. It had a very homely feel to it.
The staff here were excellent too. As well as the normal 'trails' kids can do, they also put little potions and lotions out from bygone days. These were a nice little thing for adults and older kids to find.
The staff were also helpful and happy to share their knowledge in an interesting way. We learnt a lot from this visit.
Although East Riddlesden Hall doesn't have the extensive grounds that some other National Trust estates have, they've made what they have work really well.
There's plenty of space for picnics and the kids to run around the formal gardens at the front and rear of the hall. You can find some quieter areas too.
The little attention to details that was found in the house was found in the garden too, such as these signs that you could see around the place.
The kids aren't left out either, with a dedicated kids garden, including a little 'hobbit' house playhouse, and the opportunity to bake mud pies, as well as exploring and learning about nature.
So if you are in the area with the kids, East Riddlesden Hall is a great place to visit.
You can see more of the East Riddlesden Hall in our video below.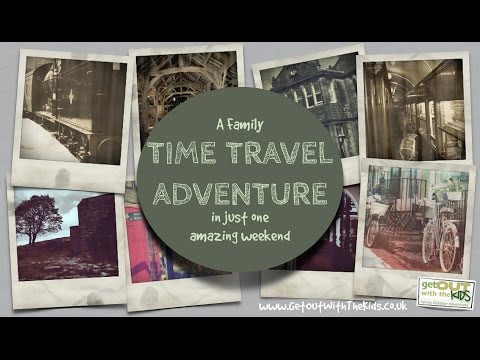 Facilities
 Parking
 Toilets
 Baby Changing
 Accessible
 Dogs Welcome
 Cafe
 Play Park
 Picnic Area
Facilities Details
There's a children's play area and outdoor discovery garden. Plus, you can borrow hip-carrying infant seats. Also, ask what children activities there are. There's usually a sheet for them to complete as they explore the house.
On The Map
Directions
You can arrive by train with Keighley station only 1.5 miles away. Or, if you are cycling, then cycle racks are available.
If you are travelling by car you can find East Riddlesden Hall on the south side of the Bradford Road in Riddlesden, close to Leeds & Liverpool Canal. A629 relief road from Shipley and Skipton signed for East Riddlesden Hall. You'll find the free parking 100 yards up the drive.
Address
East Riddlesden Hall
Bradford Road, Riddlesden, Keighley
Riddlesden
BD20 5EL
England

Longitude: -1.880744
Latitude: 53.875423