Col de la Forclaz is a small Alpine village that overlooks Lake Annecy. It's well worth the drive up the winding mountain roads to take in the view.
Our Review
The Col de la Forclaz stands at 1157 metres. We had been looking up at it during our stay as it was amazing to see Alpine houses and a valley up that high, and it's also where hundreds of paragliders were jumping off the side of the mountain.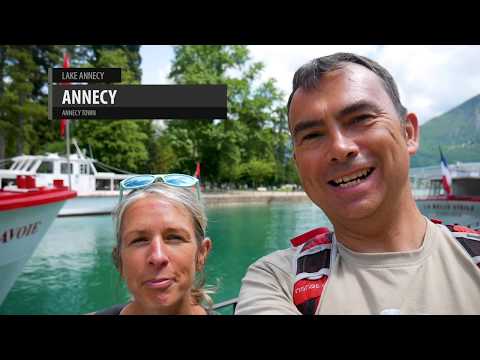 By the time we drove up there, the clouds had moved in, and no paragliders were taking off due to the weather. However, clouds rolling in over the mountains added a sense of drama to the place. Not that you needed much more drama if you image jumping off the hang-glider ramp!
The view of Lake Annecy from up here is amazing. We were told it's also a great place to see some spectacular sunsets.
As well as a paragliding school based at Col de la Forclaz, there are also some cafes and restaurants. After a wet hike up to a viewpoint, we stopped off for some hot drinks.
There are also some very traditional looking Alpine houses and farms, complete with the sound of chiming cattle bells!