Trying Out Towing a Caravan
Posted by Gav Grayston.
First Published Mar 2016

; updated May 2023

.
We give the Camping and Caravanning Club's caravan towing taster session a go at the NEC Caravan, Camping, and Motorhome Show.
---
Having been a long-time tent camper, I have never towed a caravan. Until now that is.
I have of course towed our camping trailer from one end of the country to another. I've also towed a sailing dinghy a few times too. But never a caravan.
Well, at this year's NEC Caravan Camping and Motorhome show I gave it a try at the Camping and Caravanning Club test drive session.
Here's how I got on.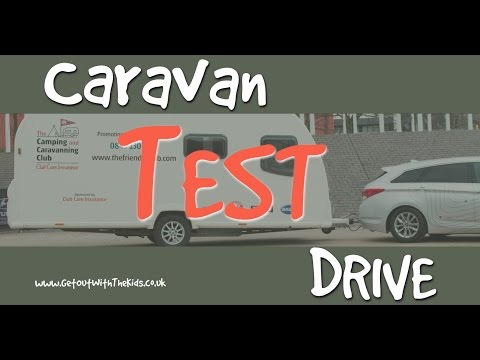 Caravan Towing Tips from the Taster Session
Towing the caravan was straightforward. The most important thing was taking into account the additional length. This was much longer than our camping trailer!
One thing that really helped was the wing mirror extensions, which were fondly called the cat's whiskers by the instructor. Why? Well, they are wider than the caravan, so if the mirrors can fit through the gap, so can the caravan.
This was a great taster session for towing a caravan, but not a full manoeuvring course. We didn't cover reversing....apart from when I messed up the final approach 😉
Going Beyond the Test Drive
If you're thinking about getting a caravan, trying one of these taster sessions is a great way to see if towing is for you.
You can of course then go on to get proper tuition. Click here for the Camping and Caravanning Club's list of towing courses.
More Information
Here are a few useful links to learn more about towing a caravan.