How to pack easier - 7 items that will save you space
Posted by Gav Grayston.
First Published Aug 2016

; updated May 2023

.
Sometimes, getting all that camping gear in the car can be a real challenge. Here are 7 camping items designed to save your space.
---
As our family expands (both in size and numbers) the amount of space required for our camping gear increases.
There's also a general trend of larger family tents full of all sorts of gadgets, and I know we're not alone in struggling to find space to take everything to the campsite.
packing and re-packing the car...like the computer game Tetris
Going camping can often involve packing and re-packing the car to fit everything. A lot like the computer game Tetris, where you have to rotate items so that everything fits together without leaving any spaces.
Well, despite the trend of larger camping gear, there have been a few designs where space-saving is right in their DNA.
Have you ever tried to squeeze a family camping table into your car?
A table can be a relatively large item to take. While all camping tables have collapsible or folding legs, some table tops don't fold at all, making them quite bulky to transport.
This year, however, adventure camping brand Robens, has introduced their Wayfarer table, which folds down into a manageable size, is not very heavy, and still looks rather smart.
We've been giving it a try and have been very impressed.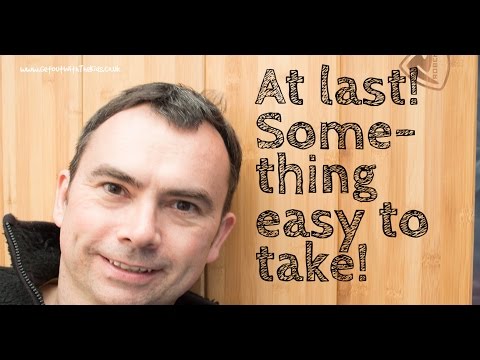 ---
What about the chairs?
Camping chairs also tend to be bulky, unless of course, you go with those small 3 legged stools (which I find a bit uncomfortable).
However, we did find the Robens Pioneer a proper size chair that does fold down small, and once again, it is from the company Robens.
This folds down to an incredibly small size. And it's lightweight too.
Although it folds down to the same size as one of those three-leg camping stools, the Robens Pioneer is actually a swivel chair.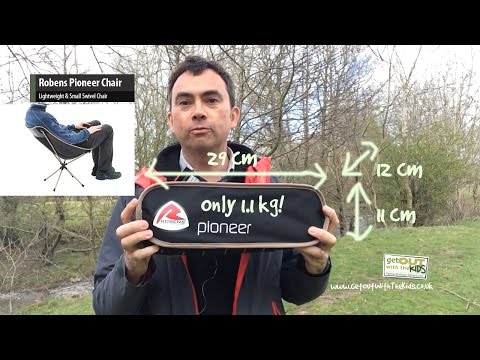 Combine it with the Robens Wayfarer table, and you could even have a mobile office you can take where ever you want 😉
---
How about taking a Sofa camping?
OK, so what about larger chairs?
In that case, you'll want to start looking at inflatable options.
A rather fun inflatable chair is this Easy Camp Movie Seat.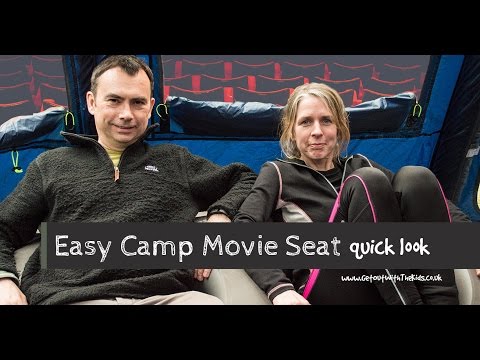 ---
And the kitchen sink?
We've been a big fan of the Outwell Collaps range of cookware. You can get just about anything that's collapsible, including the kettle and the kitchen sink.
We've been using an Outwell Collaps kitchen sink for a few years now. This year they've enhanced the design with a wash-up sink/bucket that we've found ideal for taking dirty dishes to the wash-up and bringing them back.
It also has a drainer inside, which we found very useful when we forgot to take a tea towel (oops!). But, we could just wash the items up, then leave them stacked in the Collapse Wash-up to drip dry.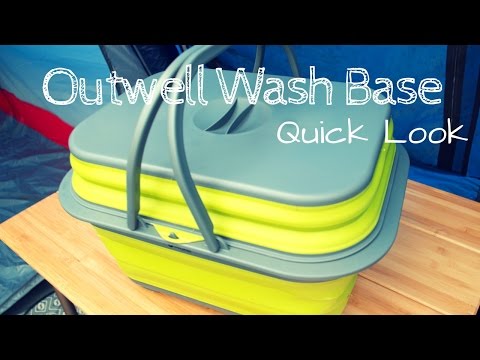 Lighting?
Continuing with the collapsible theme, this year Outwell introduced a collapsible light.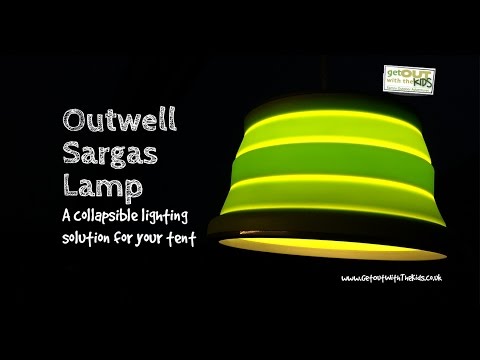 Other Items
Items that you may not think of taking up much space include towels, especially if you have some large ones that you want to take to the beach.
An alternative to the regular towel is a microfibre one.
We've covered these before and have been using them to save space in our camping gear for a few years now. However, they can look, well, a little boring sometimes?
Well, take a look at the Bubel. Just like micro-fibre towels, you get a towel that can dry you without taking up as much space. But where the Bubel differs, is that you can get some great prints.
What about the campfire?
As you well know, we love a campfire, but not many campfire items are small. Well, check out how small this tripod from Robens folds down.
It weighs just less than a kilo, and it's not flimsy either.
---
Credits, Thanks, and Disclaimers: We would like to thank the brands Robens, Outwell, Bubel, and Breezy Bed for providing us with the requested items so that we could conduct this review.