How to kit out a terrific family holiday tent
Posted by Gav Grayston.
First Published Jul 2016

; updated May 2023

.
Are you planning on taking your tent on a family holiday? We go through some items you can take camping to make it a fantastic holiday tent.
---
In this post, we look at the sort of furniture you'll want to get for creating a great family holiday tent.
But first, let's ensure we are discussing the right kind of tent.
---
What is a Holiday Tent?
To us, there are two types of camping.
The first is where you go camping as an adventure, such as when you go to more remote places, and having a 'camp out' is the purpose of the trip.
You might have to walk to where you camp. You'll try to cook over a campfire and be quite self-sufficient. 
You deliberately travel light.
We love this sort of camping.
The other type of camping is where you might use a tent as a base for a family holiday.
Yes, you are still camping. And yes, camping is part of the experience. And yes, you could be somewhere more remote.
You'll want to make things easier for yourself as a parent
But the big difference with this sort of camping is that you will be staying for several nights. You might stay a week or two, for example.
With this type of camping, you'll want to make things easier for yourself as a parent.
You aim to make a family holiday home to take around different parts of the country. It will be your home from home.
A family holiday home
It's this sort of holiday tent that we are going to look at here.
Oh, and we love this sort of camping, too 😉
Videos
Watch our video below, where I take you through some of the items you might want to consider for your family tent - though some items in the video may have newer models available now.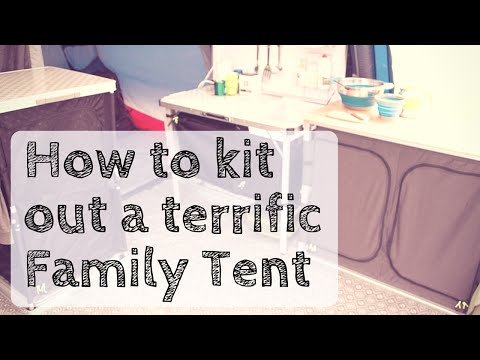 In the following video below, we take you on a tent tour of another one of our family holiday tent set-ups.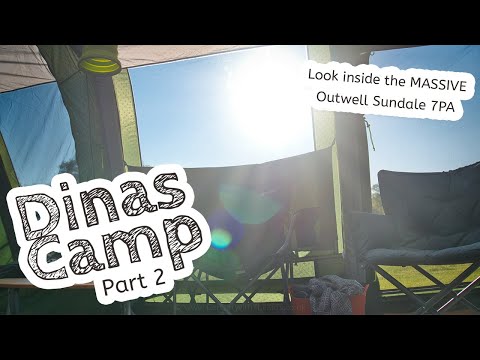 Tips for creating your family holiday tent
First thing, let's cover the basics. Read the following articles about keeping warm and dry while camping.
Next, ensure you correctly set up your tent sleeping area.
With everyone warm, dry, and getting a good night's sleep, let's look at feeding the family at the campsite.
Many holiday tents require electric hook-ups. You will be away for several nights, and this really does help.
## Extras
The Camping Check-List
Not sure you'll remember all that stuff? Download our camping checklist.
## Getting it all to the campsite
What to buy?
We have reviewed many camping items over the years, so read our reviews before parting with your money.
Many reviews included the latest prices from many camping shops, which I hope helps you get a good deal.